Creatine Monohydrate Tablets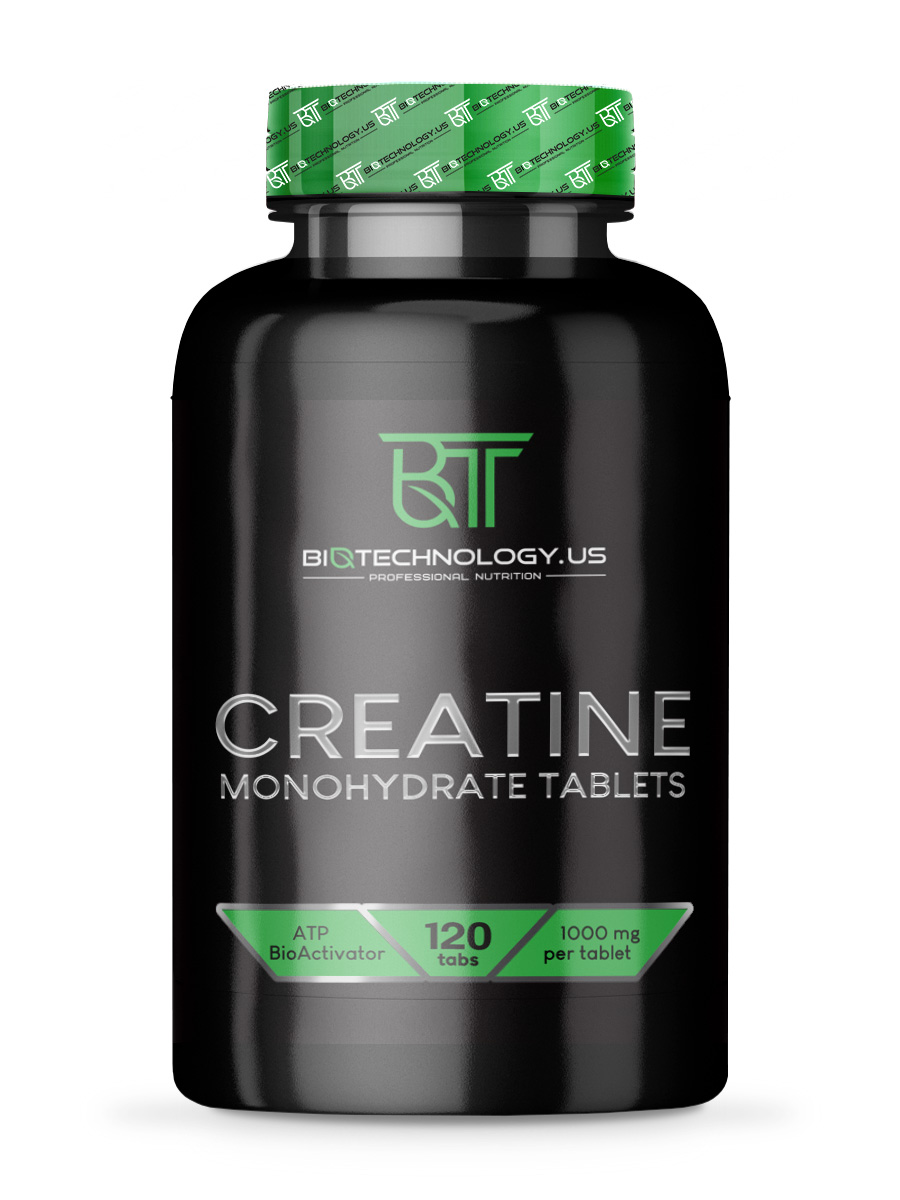 Description
Protects heart,

Natural ingredients,

Maximum assimilation,

Increases muscle mass,

Increases energy,

Speeds up recovery.
Creatine monohydrate is a well-studied substance that is a natural component of the human body, in particular muscles. Its main role is to supply energy. Having reached the muscle fibers, it is transformed into phosphocreatine, which, in turn, contributes to the formation of the most powerful universal the energy source is ATP. Due to this, it stimulates an increase in muscle proteins and helps in the regeneration of the body after intense physical exertion. This allows not only to achieve results in sports, but also to protect the cardiovascular system by supporting the work of the heart.
During exercise, creatine stored in the muscles is consumed within a few seconds, so creatine supplementation is a must for people who play sports and lead an active lifestyle.
Biotechnology.us Creatine Monohydrate in tablets was created by a team of athletes, technologists and scientists to meet all safety requirements, be as effective as possible and be fully absorbed by the cells of the body. Every Biotechnology.us complies with the GMP standard, which guarantees quality and control at all stages of production.
Recommended use
Take 4 tablets daily, preferably before training.
Ingredients
Creatine Monohydrate, Bulking Agent: Sorbitol, Anti-Caking Agent: Magnesium Salts of Fatty Acids, Flavoring, Acidity Regulator: Citric Acid, Sweetener: Sucralose..
Supplement Facts
Serving Size 4 Tablets
Servings Per Container: 30
| | | | |
| --- | --- | --- | --- |
| Active ingredients | Per 1 Tablet | | %Daily Value* |
| Creatine Monohydrate | 1000 mg | 4000 mg | ** |
* - % Daily Values based on a 2000 calories diet
** - Daily Value not established.