Isotonic IsoActive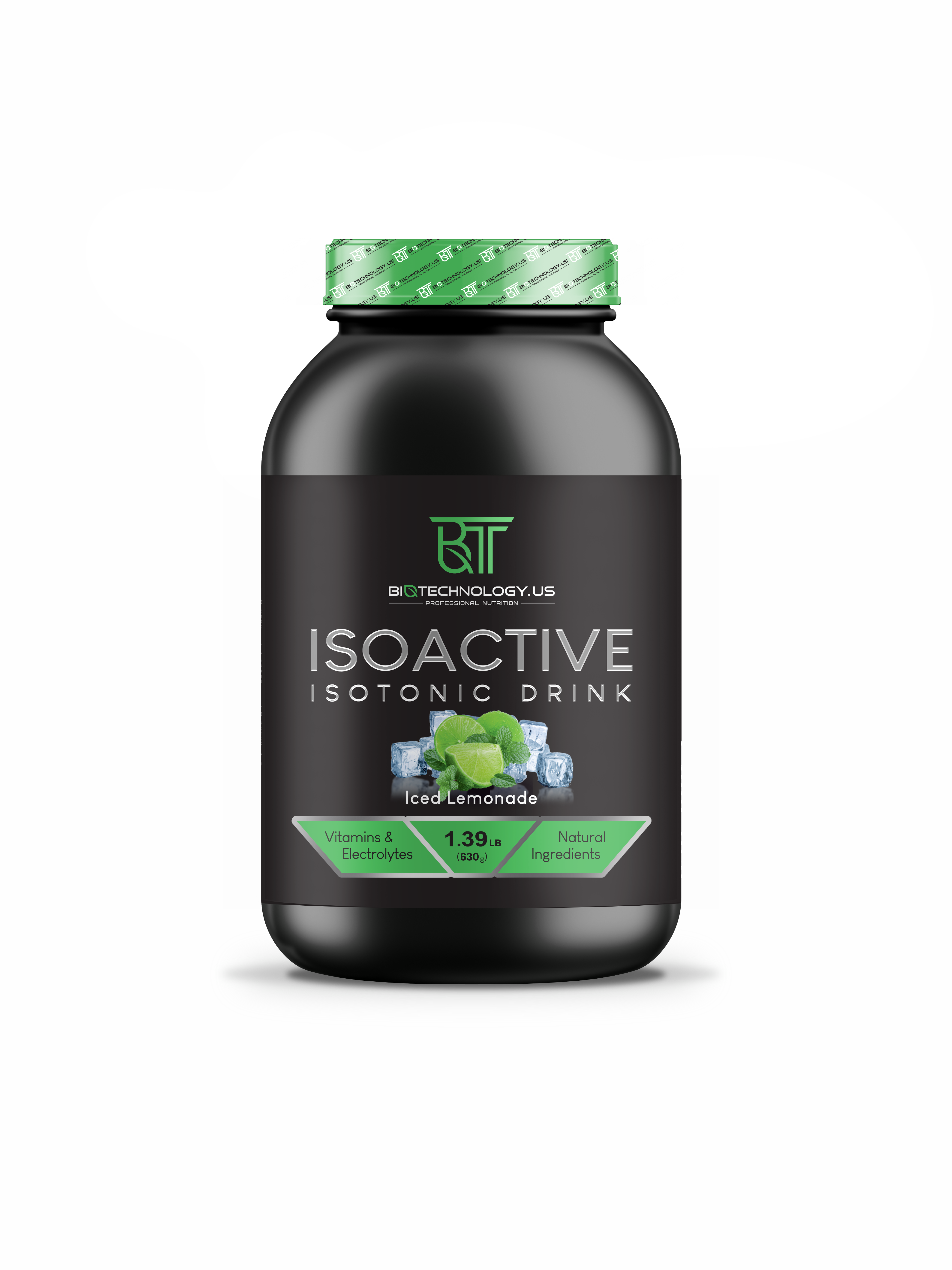 Description
Maintains an optimal balance of electrolytes in the body during exercise
Prevents dehydration of the body
Provides fast and effective recovery
An intense workout or a long hike in the sun can all leave you feeling the effects of dehydration. BioTehnology.us IsoActive can level up your fluid intake by adding much needed electrolytes and vitamins to your water. Simply scoop the powder into a glass or water bottle, mix with water, and take your hydration to a whole new level for to keep you energized.
This Isotonic drink is naturally citrus flavored to create a refreshing drink that's delicious.
Recommended use
Dissolve one serving of the product 31.5g (1 scoop) in 500 ml of water. Use before, during (every 15 min.) and after physical effort.
Ingredients
glucose, acidity regulator - citric acid, sodium citrate, calcium salts of orthophosphoric acid, potassium chloride, magnesium carbonate, sweetener: acesulfame K, flavourings, vitamins (thiamine mononitrate, riboflavin, nicotinamide, calcium D-pantothenate, pyridoxine hydrochloride, D-biotin, folic acid, cyanocobalamin), colour: quinoline yellow and sunset yellow.
Supplement Facts
Serving Size 1 Scoop (31.5 g)
Servings Per Container: 19
Amont per Serving
per 100 g
%Daily Value*
Calories
105 kcal
334 kcal
5.3%*
Fat
0 g
0 g
0%*
includings saturates
0 g
0 g
0%*
Carbohydrates
26,3 g
83,5 g
9.6%*
includings sugars
26,3 g
83,5 g
52.6%*
Protein
0 g
0 g
0%*
Salt
0,88 g
2,8 g
14.7%*
Active ingredients
per 100 g
Sodium
350 mg
1110 mg
35.7%**
Potassium
130 mg
413 mg
2.8%**
Chlorides
120 mg
381 mg
14.8%**
Calcium
120 mg
381 mg
9.2%**
Magnesium
60 mg
190 mg
14.3%**
Vitamin B1
173 mcg
0,55 mg
14.4%**
Vitamin B2
220 mcg
0,7 mg
16.9%**
Niacin
2,5 mg
8 mg
15,6%**
Pantothenic acid
945 mcg
3 mg
18,9%**
Vitamin B6
220 mcg
0,7 mg
12,9%**
Biotin
7,9 mcg
25 mcg
26,3%**
Folic acid
32 mcg
100 mcg
8%**
Vitamin B12
0,39 mcg
1,25 mcg
16,3%**
* Present Daily Values based on a 2000 calories diet
**Reference intake